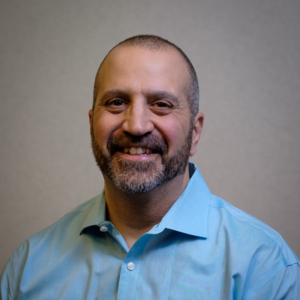 Shihan Scott Lombardo, 6th Dan Isshinryu Karate - Founder, Instructor, Trustee
Scott is the grandson of a WWI Veteran and son of a WWII Veteran, so patriotism is part of family history. As a cancer survivor who was given less than 10% chance of survival, he is acutely aware of the benefits Martial Arts have in everyday life, and is qualified to teach the life balance they offer - from real life experience and perspective.
Scott spent years redesigning the Isshinryu Karate system in order to offer Martial Arts instruction to amputee students, with and without prosthetics, wheelchair bound, as well as those with any traumatic injury or experience.
Scott's philosophy is that the most valuable thing you can do for Martial Arts is to "give back to the Art what you gained from it." Martial Arts gave Scott the will and opportunity to live, thrive and give back to the community. He founded V-MAT with the long term goal of assisting our Veterans, Reserves & Active Military personnel accomplish physical, mental, and spiritual balance in their every day lives.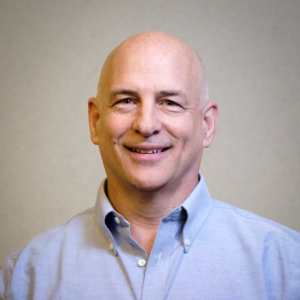 Shihan William Miller, 6th Dan Isshinryu Karate - Instructor
As a US Army Veteran and Instructor on the V-MAT team, Bill enjoys sharing his time and experience with all who are interested in a journey through the Art that he loves. Bill finds value in all aspects of training. Kata (Forms), as it relates to practical applications and self defense, is one of his favorite pursuits.
Master Miller began studying the Martial Arts in 1972 and has always enjoyed it's way of focusing the mind, body and spirit. Over these years he has had the opportunity to study under, and with many excellent practitioners. These experiences from different Arts and organizations have helped Bill translate the commonality between them all. The considerable portion of his training has been in the Art of Isshinryu Karate, which he started in 1972 and still pursues today.
Training hard, smart and consistently is the key to growth - and the art of sweating can never be overemphasized!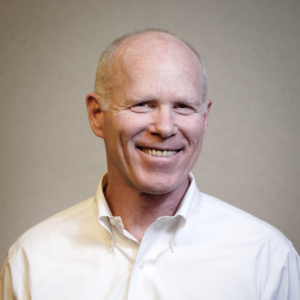 Sensei Joseph Terry, 2nd Dan Isshinryu Karate - Instructor
After graduating from St John's University and attending basic training at Parris Island, S.C., Joe Terry was assigned to Marine Corps Intelligence Training Center in Little Creek, Virginia, where he was granted a "final secret" security clearance and studied land navigation, reconnaissance, research methods and briefing.  He later served as a reservist with the 2nd Battalion, 25th Marine Division.
Joe first studied martial arts 25 years ago, earning an orange belt in the Chinese art of Kung Fu, and has been studying Isshinryu Karate since 2005.  He continues to serve his community of fellow Veterans as one of the V-MAT Instructors.
Joe is a devoted family man, an avid reader and a novice at cycling.  He started a career in educational publishing in 1988 in New York and has held senior positions at several leading companies.  In November of 2015 he was appointed Publisher at Wolters Kluwer, based in Waltham, Ma.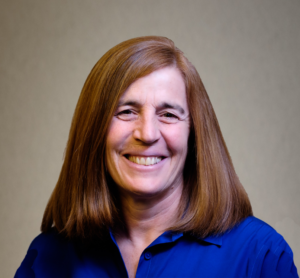 Sensei Nancy Miller, 1st Dan Isshinryu Karate - Instructor
Nancy Miller is a devoted educator and coach, with a bachelor's degree in physical education and a graduate certificate in adaptive physical education. In 2013, she was awarded the New Hampshire Elementary Physical Education Teacher of the Year Award from NHAHPERD.
Nancy is a contributing author to many articles and a book on teaching Physical Education for Children with Moderate to Severe Disabilities. She has presented inclusive physical education teaching practices at conferences both on the State and National SHAPE (Society of Health and Physical Education) level. Nancy adapts the same teaching methods in Martial Arts to include focus on adapting techniques to each person's abilities.
Nancy continues to enjoy her ongoing journey in the Martial Arts, which began in 1982. As a V-MAT instructor, she is rewarded by sharing her art, and seeing each student grow in their abilities and confidence.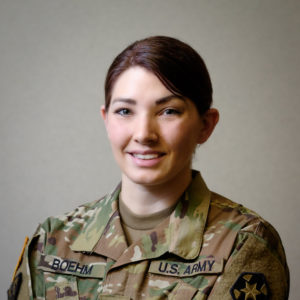 Jessie Boehm, SSG, USAR -Advisor
Jess joined the Army Reserve in December 2006 as a Combat Medic and later became a Licensed Practical Nurse. She has served as a LPN in both training and joint operation training missions in California; Virginia; Wisconsin; Doula, Cameroon, Africa; and recently as the Post-Operative NCOIC and Trauma Team member in the 402nd Forward Surgical Team in Afghanistan (2015-2016). 
Jess has been studying with V-MAT since May 2016. Originally hailing from Eastport Maine, she now resides on the New Hampshire Seacoast - and continues to serve with the US Army 399th Combat Support Hospital. 
Jess' greatest passions are her relationship with Jesus, her family and the church. V-MAT is a part of her healing testimony after deployment as she engages in Physical, Mental and Spiritual recovery and growth. 
SSG Boehm's military experience and focus on sharing the benefits of Martial Arts with other Veterans brings great value and fervor to the organization. She wants to see others discover the life benefits of Martial Arts too!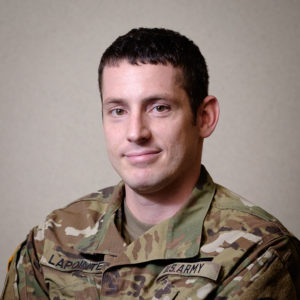 SSG Ryan LaPointe - Advisor
Staff Sergeant Ryan LaPointe was born in Wiesbaden Germany to two American Veterans of the US Army. He enlisted in the Army June 2005 as an Infantryman in the 1-26th. Ryan has been to numerous countries including Germany, Korea, Iraq and Afghanistan, the former two being his most recent deployment as a Light Infantry Squad Leader. Ryan served on Active Duty for 10 years and now serves the US Army Reserve as a Career Counselor.
Ryan joined the V-MAT program after bonding with the Founder while training at the Portsmouth, NH Army Reserves. Ryan enjoys exercise and a high activity level to maintain a healthy life style, an open mind, and a positive outlook on life. He enjoys martial arts, skateboarding, snowboarding, hiking, hunting, and much more.
Ryan's passions include his wife and family, and giving back to the Veteran community. His goal is a continued effort to show Veterans that they are considered family, and that their brotherhood/sisterhood is forever.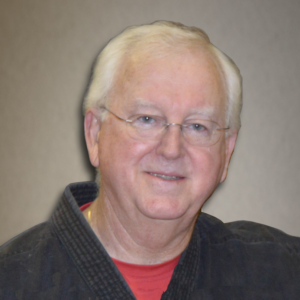 Soke Ernie Temple, Posthumous
Grand Master Ernie Temple held the 10th Degree Black Belt leading the Don Nagle Family of Isshinryu Black Belts. Grand Master Temple celebrated 50 years in the martial arts in 2015. He began his martial arts training in 1965, and had taught literally thousands of students over the past 5 decades.
He was a five-time New Jersey AAU and USAKF Senior State Champion in fighting, weapons and kata. His Dojo was recognized by many as the home for excellence in teaching both children and adult classes.
Grand Master Temple was a Veteran, and had taught hand-to-hand combat to Marine and Naval Officers in Philadelphia, Yokosuka, Japan and Camp Courtney, Okinawa.
Mr. Temple passed away in February of 2016.
Prior V-MAT Board Members
---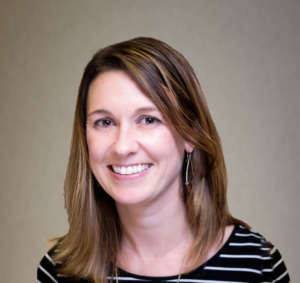 Briana Carrigg - Trustee
As the granddaughter of a WWII veteran, Briana has always held a special place in her heart for Veterans, active military personnel and their families.   
A former fundraising professional for organizations including Best Buddies, Big Brothers Big Sisters and Friends Forever USA, Briana has over ten years of experience in grant writing, marketing and special events.   
In 2013, Briana launched Briana Carrigg Grant Consulting (BCGC) in Rye, New Hampshire. BCGC provides an array of services to assist non-profit organizations in their quest to diversify revenue streams and develop robust grant programs. 
Briana is a graduate of Bowdoin College, a member of the Seacoast Rotary Club and is an active volunteer on the Seacoast of New Hampshire. Briana resides in Rye with her husband, Rob and son, Max.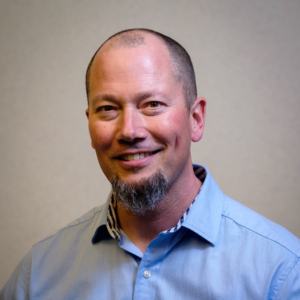 Dr. Donald R. Conant - Trustee
Don, along with his wife Lisa who is also a Chiropractor, runs a unique on-site healthcare and training company called Corporate Chiropractic Works. In 2009, they relocated to the Seacoast area to raise their family and build their practice. His favorite activities are sailing and studying Martial Arts. Don was raised in the Midwest and graduated from Illinois State University with a B.S. in Marketing. He also has a B.S. in Human Biology and Doctorate of Chiropractic from Logan University in St. Louis, Missouri.
Don is thankful for the sacrifices of those who have served, and is passionate about the health and wellness of our veterans. His goal as a Board Member are impacting lives in positive and healthy ways. Don's expertise in human anatomy also offers a huge advantage to the direction of our program, as well as assisting those veterans in need of physical, mental and spiritual balance.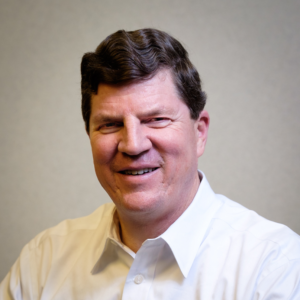 Joseph H. Guyton, AEP®, CLU®, CLTC - Trustee
Joe is active in the NH Seacoast community and through his generous contributions supports many local and national charities. Among those charities are Veteran's Count, Families First, 3-S Artspace, The New England Parkinson's Ride, The American Cancer Society, ALS Association and SIPP (Save the Indoor Portsmouth Pool).
Joe's belief in giving back to the community, paired with his appreciation for those who have served our country prompted him to become a board member for the V-MAT program. He resides in Rye Beach with his wife of over 30 years, and is proud of his three grown children and grandchildren.